Let's imagine, for a moment, that it is the year 1997.
The first digital ads were hand coded and hand placed onto specific web sites. I know. I was there placing some of the first digital ads for AT&T Long Distance.

At the time. the idea of CTRs were not even a thing and everything was brand spanking new about "digital advertising;"
There were no ad networks selling "impressions" at any CPM
There no DSPs or SSPs or exchanges trying to place billions of ads on millions of questionable websites
There were no DMPs slicing and dicing data into look-a-like cohort targeting segments
There was no notion of "scale" and the assumption was that digital ads were reaching real people
There was no concept of CRM – Salesforce wouldn't even launch until 1999
There was no Facebook (Mark was 13 years old getting Bar Mitzvah'd) or Twitter or even the concept of social media
There were no mobile phones, no high speed connections, no marketing automation of any kind
There were no Ad blockers as that concept was not even twinkle in someone's mind for another five years
And most certainly, there were no Lumascape eye charts to fuss over
By the way – in case you were wondering – those first digital ads got 40% CTRs. Ya seriously.
Flash forward to 2007
Just a decade later, by 2007, digital advertising looked like nothing before it. Digital marketing was understood conceptually but it required a whole new set of technologies called AdTech. It created the plumbing and connections so digital advertising could scale – move billions of pieces of data across systems. This when the biggest DSPs, exchanges, SSP and data companies were first launched.
Welcome to the world of AdTech v1.0. It is during this time that the seeds of today's AdTech toxic ecosystem were planted, nourished by oodles of investment from VC firms who didn't understand the real business they were investing in. This was made worse by the fact that AdTech was built largely by engineers who never had to report to a CEO why the $1,000,000 in advertising was not working. Their feet were never put to the marketing fire so they built technically sophisticated platforms devoid of solving the real issues that real marketers faced everyday.
The upshot is that AdTech evolved in an algorithmic bubble, detached from the real world.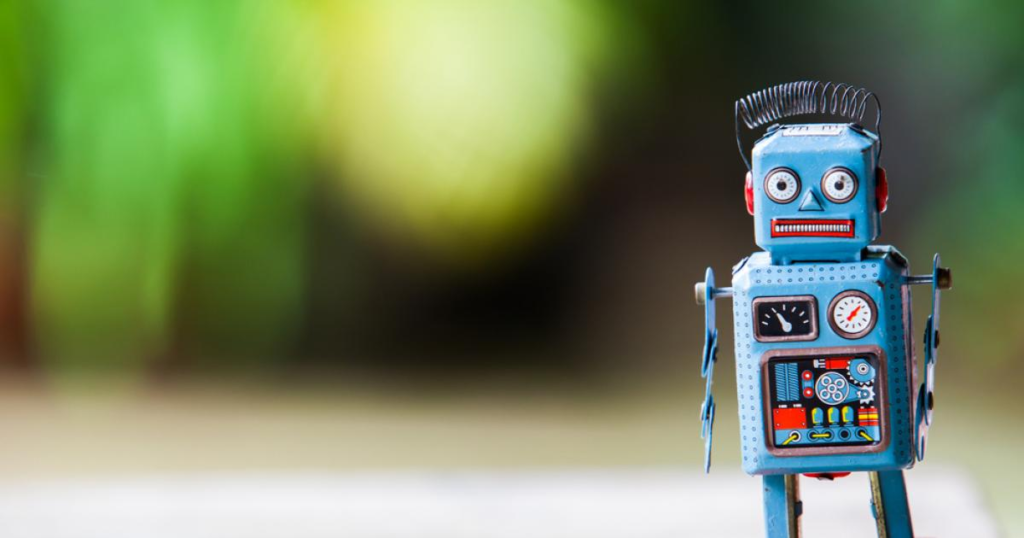 In practical terms, this meant:
Unlike TV and radio where impressions were tied to a specific market with a specific population sizes, digital impressions could be spun out of pure computer algo's representing, uh, who knows, but often not real people
Unlike magazines or newspapers where content was created and curated for its subscribers, digital content was created by digital publishers to appeal to other machines – not necessarily real people
Unlike direct marketing where proformas were created before a campaign ran based on number of real people reached – CTRs were gamed and not a reliable measure of real engagement
AdTech mired digital advertising into a marketing hot mess
Now, taking another time leap in time. places us in the here and now of 2020. Here is Gartner's recent indictment of AdTech and it should send shivers down any marketer's spine:
"Gartner Reveals More Than Half of Marketing Leaders Are Disappointed in Their Analytics Results;" (October 2020) https://www.gartner.com/en/newsroom/press-releases/2020-10-07-gartner-reveals-more-than-half-of-marketing-leaders-a) Key Gartner observations:

Though CMOs understand the importance of applying analytics throughout the marketing organization, many struggle to quantify the relationship between insights gathered and their company's bottom line. In fact, nearly half of respondents in this year's survey say they're unable to measure marketing ROI.

Marketers also cite poor data quality, inactionable results and the lack of clear recommendations as the top reasons for not relying on marketing analytics to make decisions.
Gartner research finds that marketers are deprioritizing investment in these areas
"Gartner Predicts 80% of Marketers Will Abandon Personalization Efforts by 2025;" (Dec 2019) https://www.gartner.com/en/newsroom/press-releases/2019-12-02-gartner-predicts-80–of-marketers-will-abandon-person). Key Gartner observations:

By 2025, 80% of marketers who have invested in personalization will abandon their efforts due to lack of ROI
Marketers face other impediments to personalization success including the continuing decline in consumer trust, increased scrutiny by regulators and tracking barriers erected by tech companies.
More than one in four marketing leaders cite technology as a major hurdle to personalization.
By 2023, chief marketing officer (CMO) budget allocation on influencer marketing will decrease by a third as consumers continue to lose trust in brands and entities they don't personally know.
Gartner is saying out loud what many marketers are asking – "Is the AdTech juice worth the squeeeze?" For Garner and many others – the answer today in a resounding, "NO!"
A thought experiment for the future
Now for a moment, let's now imagine that AdTech didn't explode into a heap of fragmented and murky platforms of today. Instead, let's imagine what digital marketing would look like if marketers had created AdTech in the first place.
What would we have?
Impressions would be tied to real people
Conversion attribution measurement would a staple of AdTech – not a distant hope
KPIs would be holistically integrated so capturing a user's journey to conversion is possible without violating user privacy
Ads would be placed on pages matching the precise topic on the page (a.k.a. premium ad placement adjacencies) transcending the constraints of keywords matching and/ or interest classification targeting
Social media would have a content verification layer just like ads used to go through in a "substantiation" process before it could air
Data would allow brands to understand how to target real-time intent audiences while protecting user privacy that behavioral or look-a-like cohort targeting cannot achieve
Verification firms would be actually working to reduce fraud – not just score all impressions – good and bad
Most important, marketers would not be worrying about whether all the marketing investment in AdTech would ever pay off.
So how would marketers redo AdTech if there was "redo button?"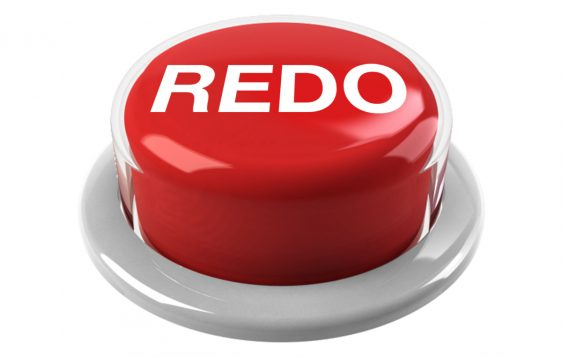 They would focus on using topic centric data to target web pages – not people
They would create integrated platforms – from data to placement to attribution instead of the SaaS centric model with no pretense of trying to be truly accountability
They would create systems to place ads on relevant pages that don't scale reach but scale conversions
They would make the idea of buying "impressions" as ridiculous as using smoke signals to sell cigars
They would "decomplexify" AdTech from the black box algo's of today to simple KPIs around actual sales
If marketers had created AdTech they would be guided by the basic reality that impressions don't buy anything – only real people do. This is what the Trust Web is all about – breaking down the AdTech silo's and rebuilding it back up to represent real results marketers can take to a real bank.