THE TRUST WEB TIMES VISION
The Trust Web Times has been created to be a catalyst for change in marketing technology. We want to promote new innovation and practices around the technological expression of trust.
Trust building is a delicate human process that defies easy technology binary platforms. There's many types of digital trust; trust between friends; trust between colleagues; trust between brands and their fans; trust between tech firms and marketers and trust between data providers and everyone. Without trust, innovation will become irrelevant.

We envision The Trust Web Times to be an advocate for a holistic and profitable marketing architecture that would benefit Consumers, Brands and Publishers. We envision a transparent advertising ecosystem, where all the stakeholders can have their needs served while being protected from the untrustworthy marketing ecosystem that exists.
THE TRUST WEB TIMES MISSION​
We believe that trust is the basis of all great marketing and can be technologically expressed as a repeatable process.
The Trust Web Times has been created to celebrate the optimists and the pragmatists in this adtech transformation. It is also meant to bring a light to role models, individuals and companies, who are guided by the standards of transparency and accountability while still financially thriving.
The Trust Web Times is dedicated to revolutionizing the business of advertising from the fraud-ridden advertising ecosystem of today into the Trust Web of tomorrow.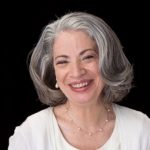 Judy Shapiro (@judyshapiro) has had a distinguished career working both the agency side (NWAyer) and client side (AT&T, Lucent Technologies, Bell Labs, Phillips, Paltalk and CA) where she became an early advocate of advertising technology.
By 2011, Judy could see the opportunity of digital and social marketing and she decided to start her own ad tech venture, engageSimply; a topic intelligence acquisition marketing firm that uses artificial intelligence to precisely to identify, access and buy top quality, topic-based advertising inventory that can drive acquisition.
During this time, Judy was a regular contributor and speaker at industry venues including Ad Age, 4A's, Huffington Post, Entrepreneur aimed at inspiring her colleagues to embrace ad tech's potential and educating marketers about ad tech's dark side where algorithms trump intuition and platforms overshadow people.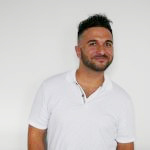 Leo Morejon (@moreleo)  is a successful marketing leader known for distinctions such as a Guinness World Record for Most Facebook Likes, pioneering real-time marketing while working on campaigns including the Oreo Super Bowl Blackout Tweet, and managing large international teams.
Leo is also known for hosting the popular business debate show, Prove It Matters (ProveItMatters.com), where he humorously debates notable business people on topics ranging from influencer marketing to social media strategies.
Leo's portfolio of work includes brands, agencies and companies such as Mondelez (including Trident Gum & Cadbury), Estee Lauder Companies (including MAC & Clinique), Sysomos (now Meltwater), and Havas. He is also proud to be a dedicated educator with Iowa State University and West Virginia University.  For more information, please visit:   https://leonardom.com
David Berkowitz (@dberkowitz) is the principal of Serial Marketer where he generates demand for technology firms and agencies. Prior roles include running marketing for video production marketplace Storyhunter, leading the strategy practice at social listening firm Sysomos, serving as chief marketing officer of Publicis agency MRY, and co-founding the emerging media division of Dentsu agency 360i.
Throughout his career, he has been a trusted advisor to world-class brands such as Apple, Coca-Cola, Estee Lauder, Kraft, Johnson & Johnson, Merck, NBC, Oscar Mayer, Porsche, Smirnoff, and Visa.
He has contributed more than 600 columns to outlets such as Advertising Age, MediaPost, VentureBeat, and Adweek, and he has spoken at 350 events globally. Beyond consulting, he publishes the Serial Marketer Weekly newsletter and runs the Serial Marketers community. For more information, please visit:  serialmarketer.net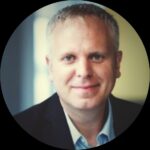 Robert Dennison (@rob_j_Dennison) is a highly experienced marketing professional who has deployed his knowledge of e-commerce and technology helping leading brands, including The New York Times, PepsiCo, Kelloggs, Pandora, WW(formerly Weight Watchers), Pearson, Kaplan Test Prep connect and engage with their consumers and prospects.
He's served as a leader within some of the biggest Agencies (Ogilvy, Razorfish, Epsilon) helping brands achieve significant ROI on omnichannel marketing and advertising programs.
Recently focusing in the MarTech space Rob worked with one of the top Customer Database Platforms (@actionIQ) to help brands leverage their data to innovate on how customer experience and acquisition is achieved. LinkedIn profile: linkedin.com/in/robertdennison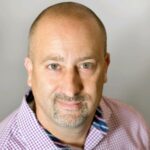 Marc Goldberg (@MarcJGoldberg) In his 25-plus years in the media industry, Marc Goldberg has held the positions on multiple seats of the aisle. Early in his career on the agency side then SVP of Business Development at About.com, CEO at DailyRx, GM of Howstuffworks CEO of Brand Safety Company , Trust Metrics and now Chief Revenue Officer of Method Media Intelligence.
He has been involved with the IAB and TAG from the beginning to fight Fraud and bad actors. He was instrumental helping create and being involved in working groups to share the industries thinking in this space. He is on the advisory board of the Brand Safety Institute,
Marc previously has served on a wide range of companies as an advisor. He currently serves on the Advisory Board for The 614 Group, Safeguard Privacy, Distributed Media Labs , Giving Forward, . As well as participates as a mentor for Techstars NY, 500 Startups, and Entrepreneur Round Table Accelerators. LinkedIn profile: linkedin.com/in/marcgoldberg/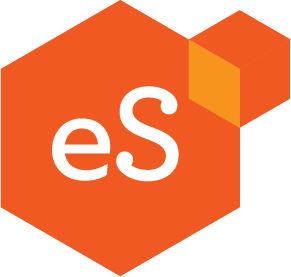 engageSimply, part of The Trust Web, is marketing solutions company focused on customer acquisition.

Method Media Intelligence is a comprehensive and trusted digital ad measurement solution, for verification, transparency, & supply path quality.