Marketers must learn new ways to use AI well & in an ethical way. If they can harness AI to drive better and more trusted marketing – that's a win for everyone.
The world of marketing is awash with conversations on emerging technologies, apps, and innovations that will disrupt the way we do things. Since 2017 one specific topic dominates the AdTech conversation: artificial intelligence.
Let's explore what the relationship be between AI and marketing should be. More specifically; what affect will artificial intelligence have on our processes in marketing automation, programmatic media buying and content marketing & personalization – the tech pillars of marketing? This conversation takes on new urgency given the immense investment by marketers in these AdTech function.
Marketing automation.
Marketers are collecting tons and tons of data, and this data "will simply be the fuel for AI," Mark Schaefer said back in 2017 in a article. AI can process data faster and more efficiently without need to clean up the data. It will even be able to answer questions based on data extracted through deep learning.
Imagine, then, AI being able to simply create user experiences that are welcome by people. Here is how Scott Brinker, founder of Chief MarTech thinks about AI and automation: "I think AI will make the user interfaces for marketing automation systems simpler for us humans, while at the same time, under the covers, it will make the actual mechanics of marketing operations much more complex."
The vision for AI is that it can create automated marketing journeys for users by assimilating 1st party user behavior data with category data insights to delight audiences' experiences with Brands. It is not a fantasy but a real world marketing application of AI that can make a measurable difference.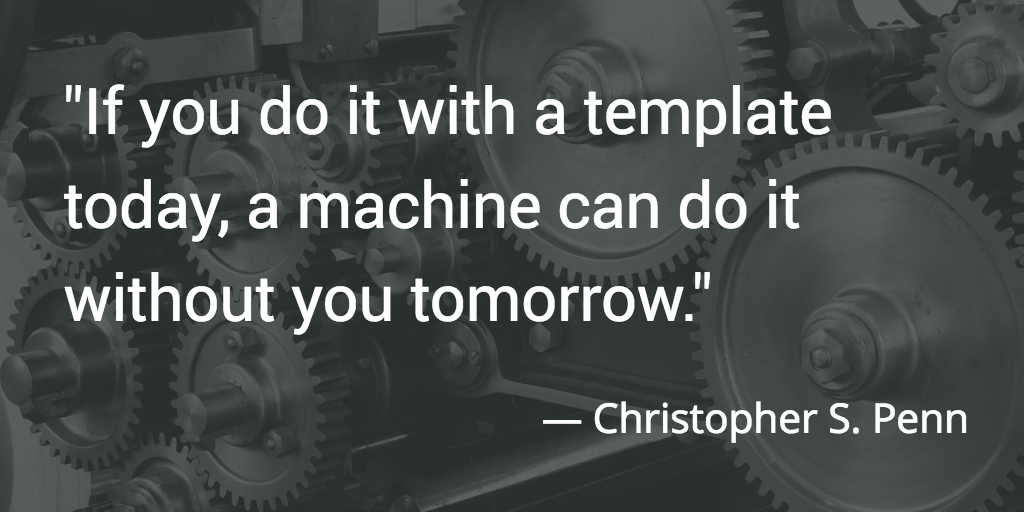 Programmatic Media Buying
This one is tricky because while AI can improve the metrics of programmatic media buying, like CTRs or CPMs, but AI also helps the fraudsters optimize their revenue as they ply their fraud trade.
That said, AI in programmatic will really help to clean up the murky programmatic ad supply chain by being able to pinpoint sources of bad traffic from quality sources.
Well applied, AI can greatly benefit smaller advertisers and B2B marketers who have not been able to leverage programmatic media to full effect because "scale" needs to mean "human scale" not programmatic media "scale." We are still quite a long way from AI being a solider of trusted programmatic media but the day of AI powered clean programmatic is coming to a DSP near you soon.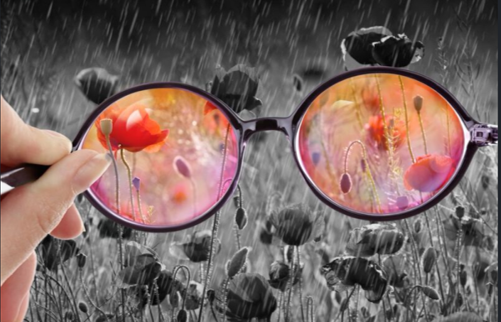 Content Marketing and Personalization
AI's best application may well lie in the area of content marketing, helping Marketers deliver personalized content experiences. By removing the learning curve, AI can increase personalization by improving the means of creating content and then processing large quantities of data. This is especially helpful to eCommerce players, B2B marketers and content centric acquisition marketing campaigns.
AI algorithms can take over applying personalization rules and divvy up audience segments dynamically so marketers can break through. Artificial intelligence can even lower the cost of content creation as AI gets "smarter," at creating content that can augment what people can do. This is happening right now as you can see from this self proclaimed AI written article for The Guardian. Honestly, it is pretty good; "A robot wrote this entire article. Are you scared yet, human?"
More than that, in the near future, audiences will no longer have to navigate menus and dashboards. They will be able to simply ask questions and get personalized answers. This will significantly allow marketers more time to be creative and inventive with their campaigns by merging AI generated content with AI for content personalization. This winning AI combination will improve over time.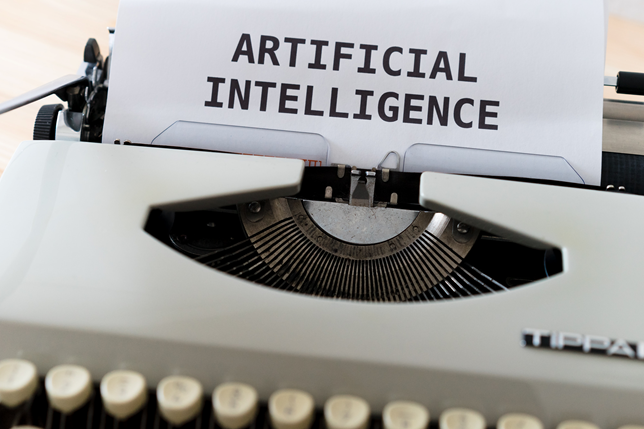 Where does this leave us?
Marketers still have plenty of work to do before the benefits of AI fully come to fruition for marketers for a few reasons.
First, while virtually every AdTech venture has AI liberally sprinkled on their websites, there are no valid ways to substantiate any of those claims in terms of marketing effectiveness. This makes it hard to know which AI driven tech is to be trusted versus which are snake oil.
Second, Artificial intelligence is a capability that won't, in the short term, solve our current crisis around fraud and digital trust. It may, in fact, exacerbate the trust gap more because it may create a false sense of security. It can, in the long haul, overcome our limitations of what we can do manually as humans.
Lastly, brands must learn new ways to use AI well and in an ethical way. The proliferation of marketing technologies with AI makes the ethical deployment of AI a challenge. If AI can track a real person through all their web activity – should it? Or if AI can allow an advertisers to game a quality publisher into "taking" a low CPM (via real time bidding), is that the right thing to do?
In the end, AI can make people more efficient, but only people can decide what questions AI should be answering. This is, perhaps, the biggest challenge of our headlong lurch into an Artificial Intelligence marketing world. AI can be a marketer's best friend but it is a relationship that needs some time to mature. For sure.